About us
The Business Development team plays a multidisciplinary role through activities ranging from long-term strategy development and M&A (merger and acquisitions) to yearly business planning and medium/short-term operational projects.
We strive to increase revenue and maximize profitability and we do this by working closely together with the rest of the Svea Solar organization: across countries and across departments.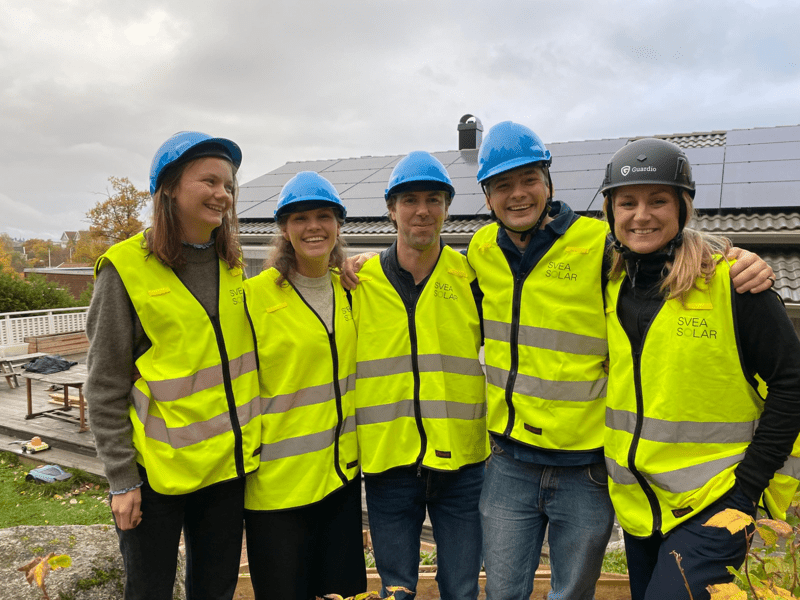 Meet some people from the team
Philip Blomberg - Head of M&A

Why did you apply for a role at Svea Solar?
Svea Solar is currently in an extremely good position to lead the transition in the energy sector, and to be part of this scale up journey seemed like a super exciting opportunity and challenge. I have no doubt solar is the future and being able to contribute to a sustainable environment with a sense of greater purpose was also an important factor. Meeting the people in the organization and learning more about the high ambitions, great values and culture made me even more inspired, and 100% sure this is the right place for me!

Sandra Bergquist - Business Development Manager

Why should someone join Svea Solar?

​​​​​The mission and culture of Svea Solar really inspires me - you don't want to miss out on Svea's journey to contribute to the green transition in Sweden and across Europe 💥

Malin Cronqvist - Head of Sustainability

How would you describe the purpose of your role?
Customers, employees and other stakeholders are increasingly interested in sustainability which puts the spotlight on us as a company and the whole energy sector. Great! An increasing focus on all aspects of sustainability will sort out which market players are serious about doing good from those who aren't.

My role is to turn that into our advantage by challenging and empowering all functions at Svea with knowledge, inspiration and strategies so that we can live our promise and become Europe's no 1 Power Shifter!
Department
Business Development