 Our mission is to lead a global power shift by providing a smart, innovative, and accessible solar solution to sustainable living. To be able to achieve that as quickly as possible, we need all our systems working smoothly together. Therefore, we are looking for an Integration Architect that will can take the responsibility for all of our integrations.
The Role
As the Integration Architect, you will be our key player when it comes to how data moves within Svea Solar. On a day-to-day basis you will support and guide your colleagues regarding integration patterns, best practices, and solution design. You will be the owner of the integration strategy, working with it and holding a workshop on how we can best integrate system A and system B. You will be responsible to choose the best tool, from Azure Integration Services, for each job and to hold together the integration landscape.
To summarize, you will:
Build and manage integrations internally
Design and manage integrations with third party vendors
Set and define best practices and patterns for integration development
Implement appropriate process for integration requests and change requests
Set and establish an integration strategy that is in line with the overall IT strategy
Monitor emerging technologies and plan for growth and long-term success of      integrations
Are we a good match?
In this role, we are looking for someone who has extensive hands-on experience working with integrations, being able to determine the way forward in our integration strategy. We at Svea Solar are focusing a lot on our values when it comes to who we hire, so have a look here if you think it's a good match with you.

If you have experience of the following, that would be a big plus:
Knowledge of enterprise architecture, systems architecture, integration               architecture and data architecture standards, frameworks, and practices
Knowledge of common system integration methods and technologies
Expertise in solution design and development, vendor management and      enterprise application support
Experience with the implementation of Continuous Integration practices
Experience working with APIs from commercial software applications
It's required that you must be fluent in both Swedish and English
Application
Join us in the powershift towards a sustainable future! Easy apply with your Linkedin-profile as a soon as possible. We do not require a traditional CV or cover letter.

Diversity & Inclusion
Svea Solar believes that a diverse workplace leads to the creativity that's necessary for the industry to keep on growing in a sustainable & innovative way. We welcome new co-workers from different backgrounds and experiences to represent the diversity of our community and customers.

Background check
We conduct background checks via Verifiera on all final candidates to ensure that all the candidates being considered for employment has a background that is compatible with Svea Solar's core values.
#LI-GA1 #LI-HYBRID
Department

IT

Locations

Stockholm City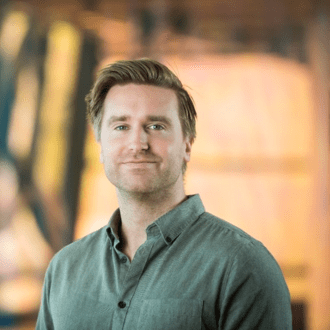 Contact
Gustaf Ahne
Global Tech Recruitment Lead – HR - Global
Already working at Svea Solar Sweden?
Let's recruit together and find your next colleague.