 Svea Solar is working hard to solve the energy shortage with clean solar energy. We have already built the biggest solar park in Sweden three times over, and we will continue to build even larger solar parks to meet the needs of millions of people living in Sweden.
That is why we are looking for our first Field Technician!
The role
As a Field Technician, you will be responsible for the electrical installations for some of the largest solar parks in Sweden, making sure everything is running smoothly (troubleshooting/ maintaining). The sizes of our parks differ, from 1 MW to around 100 MW. You will also carry out insulation and continuity measurements, as well as other types of controls before commissioning.
We have solar parks in different locations throughout Sweden, which means this position requires traveling on a weekly basis. Even though you are required to travel, you will have a close collaboration with Ola Hagbyhn (Head of Electrical Power Utility), who will also be your direct manager.
In your daily work, a big portion of your time will be to compile documentation regarding the installation and maintenance. But you will also be:
Connecting AC cables in inverters and switchgears
Controlling AC and DC cables connected by others
Installing communication and monitoring equipment at site 
Performing measurements of AC, DC and communication cables 
Performing overall quality checks and inspections of electrical and mechanical work done by others 
Are we a match?
To thrive at Svea Solar we think it's important that our values correlate with your own since they are the guiding stars that help us move forward. But of course, experience is needed to be successful in this role. Which is why we see that you have a technical background, with an understanding of electrical basics and a problem-solving mindset. Other requirement to be a match:
Fluent in Swedish and proficient in English
Driving license (B)
Great with taking ownership/responsibility and planning your work
We will surely be a match if you have all of these, but if you also have the following skills/experiences, we would be even more excited to talk with you:
Work with maintenance and repair of electrical components
Low Voltage communication protocol experience
Application
Join us in the powershift towards a sustainable future! Easy apply with your Linkedin-profile as a soon as possible. We do not require a traditional CV or cover letter.
Diversity & Inclusion
Svea Solar believes that a diverse workplace leads to the creativity that's necessary for the industry to keep on growing in a sustainable & innovative way. We welcome new co-workers from different backgrounds and experiences to represent the diversity of our community and customers.
Background check
We conduct background checks via Verifiera on all final candidates to ensure that all the candidates being considered for employment has a background that is compatible with Svea Solar's core values.

Read more about Svea Solar: https://sveasolar.com/se/

#LI-LS1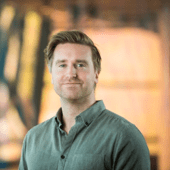 Contact
Gustaf Ahne
Senior Talent Acquisition Partner – People Growth
Already working at Svea Solar Sweden?
Let's recruit together and find your next colleague.