German Speaking Sales Consultants
The Sun is the limit, as we say, so if you're eager to reach high targets, we're the right place for you!
Svea Solar is one of Europe's biggest solar energy companies – and our vision is to Rid the planet of fossil fuel! 🌏 Sweden is our biggest market and Svea Solar was originally founded here in 2014. Our second biggest market is Germany, where we expect hypergrowth in the coming years. To support the growth in Germany, we are now hiring an entirely new German-speaking sales team that will be part of our private customer team in our Stockholm office. As a Sales Consultant, you will be part of a warm and supportive team that #Doittogether to reach high targets. A warm welcome with your application!
About the team
All in all – Svea Solar is a sales and installation company, so if there's something we are good at, it's the art of sales. You will be part of a growing B2C sales team of 40 Power Shifters (that's what we call ourselves!), where we are now hiring an entire new team of 4-5 German-speaking Sales Consultants. Here you can read an interview with your future colleague Maria to learn more about the culture in the team.
You will work closely with our Field Sales team – that visits our customers before the deal is closed – and our System Design team – who'll help you with the planning and design of the solar installation.
About the role
The purpose of your role is to contact interested private customers (so no cold calling here!) – to help them with the process of buying solar panels, batteries, and chargers. You'll receive approximately 8-12 new interested customers per day whom you call and then continuously support them over phone and email until you close the deal.
Your salary is both a monthly fixed salary and a provision-based salary – that we just updated so that it's best in class. The Sun is the limit, as we say, so if you're eager to reach high targets, we're the right place for you!
The role is based at St Eriksgatan 117 in Stockholm, working hours Mon-Fri 08:00-17:00.
Your team will also share Best practice with the German market – and this is an excellent role to develop your sales career!
Are we a match?
We are looking for you…
With native or bilingual level in German
With good skills in English
Who lives in Stockholm or close by or is willing to relocate here. We cannot support your relocation though.
Who is interested in a career in sales – and it is a merit (but not a must) if you have previous sales experience.
As a person, you are result-oriented and do what it takes to reach high targets. You are driven by teamwork and support your colleagues to grow. You are structured and work smart and time-efficiently. You also see feedback as an opportunity for growth and make sure that you receive it.
The requirement list may seem long, but no one is the best in all categories. Apply if you recognize yourself somewhat 😊 At Svea Solar, you can Grow as we grow - we'll teach you new skills here!
Join us and #growaswegrow 🌱
When Svea Solar grows, the world becomes better. We offer our Power Shifters the opportunity to make a real difference - in a time when few issues are as important as the climate issue 🌏
And we are growing. Fast. This means many opportunities for our Power Shifters. At Svea Solar, there is no shortage of new exciting challenges and opportunities to Grow as we grow 🌱
We are serious about leading the Power Shift - but of course, we can have fun at the same time. We know that everyone feels and performs better when we can provide a workplace characterized by fantastic leadership, acceptance of failures together with kindness and humor 🌞
Diversity & Inclusion
Svea Solar believes that a diverse workplace leads to the creativity that's necessary for the industry to keep on growing in a sustainable & innovative way. We welcome new co-workers from different backgrounds and experiences to represent the diversity of our community and customers.
Excited to apply?
You can apply with your LinkedIn profile, and we do not require a traditional CV or cover letter. In the end of the process, we do a background-check via Verifiera. Read more about our standard recruitment process: https://careers.sveasolar.com/pages/recruitment-process


#LI-MS1
#LI-LS2
Department

Locations

Stockholm City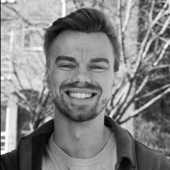 Contact
Anton Öberg
Senior Talent Acquisition Partner – People Growth
German Speaking Sales Consultants
The Sun is the limit, as we say, so if you're eager to reach high targets, we're the right place for you!
Loading application form
Already working at Svea Solar Sweden?
Let's recruit together and find your next colleague.