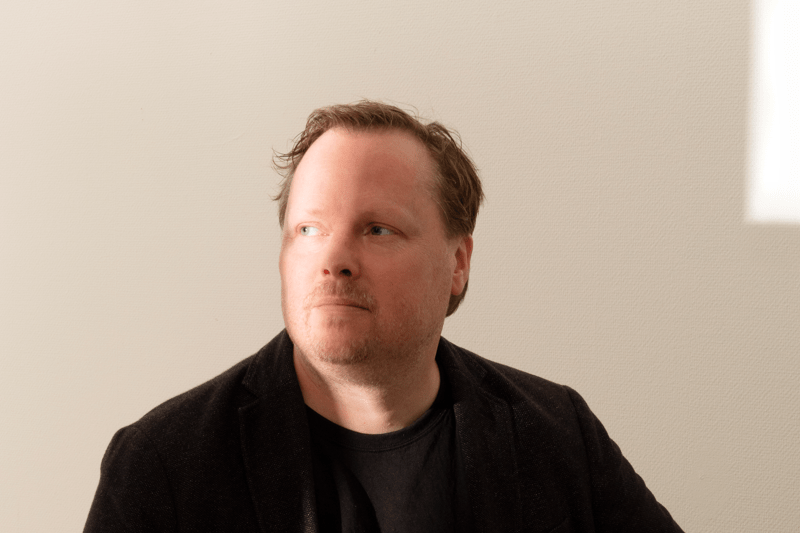 Erik Tilleby - Head of Software
Erik has soon been with us for one year as our Head of Software. We've asked questions about his role, the vision with the Tech Department, WHY someone within Tech should join Svea Solar and also about personal aspects of his life so you can get to know him better...psst he has his own wine yard!


Please tell us more about the teams
We work cross-functional with continuous integration -and delivery approach. We see a development background as the foundation and backbone of our Software Development teams. But since we love the diversity, it is great with different career paths and backgrounds. In our recruitment process, we are primarily looking for talent. Simply put, we are more interested in the individual's competence and personality than a specific seniority type. Through this approach, a mixed group of junior to senior profiles has been created organically.
What is the biggest challenge in your role?
To scale our organization and build product development teams with the right skill-set is a challenge. We have high ambitions and to be able to follow our road map at the velocity we have set for ourselves is the biggest challenge we have.
What problems will a developer get the chance to solve by joining this power shift?
If you work at Svea Solar, you will be on the front line regarding counteracting carbon dioxide emissions and the global warming that this creates. For every customer we support in transitioning towards renewable energy we are reducing our collective carbon dioxide footprint. The problems we are solving are everything from supporting our installation crews to becoming more effective, stabilising the electricity grid and providing energy-as-a-service products to our customers.
What are you like as a leader? What can you promise to our future colleagues in the tech organisation?
As a leader, you always need to adapt to the situation and apply the type of leadership that is needed to support individuals and teams to reach their goals. In general, I have a servant leadership style which means that I move management and personnel interaction away from "controlling activities" toward more synergistic relationships. I believe this approach suits software development well as long as there is a clear understanding of common goals. I can promise future colleagues that they will join a vibrant development community where they will be able to grow as individuals working with new technologies, solving one of the most important challenges of our time.
Remote, hybrid or on-site, what are your thoughts on it and what does it look like today?
We are using what we call a remote optional approach. This means that you should work where you feel most productive. At home, at the office, somewhere else, it is your choice.
Where do you see the tech organisation in 2 years?
It is always hard to peer so far into the future. I expect Svea Solar as a company and us within the Software/tech organisation to have grown extensively. I also expect us to have solved all goals we have on our current short -to long-term roadmaps. As we grow I know new exciting challenges will make us strive forward.
Why Svea Solar?
Simply because we are the most exciting place to be if you want to be a part of the effort to solve global warming using renewable energy. The main things we are doing now are supplying energy-as-a-service and building a virtual powerplant to support our customers with energy optimization features and creating new energy distribution channels through the aggregation of our customer's solar micro-production sites. Other companies are working in this space, but only supplying pieces of the puzzle. No one is taking such a holistic approach towards energy-as-a-service and the creation of a virtual powerplant than Svea Solar.
Who's Svea's biggest competitor?
We do not see other companies working with installing or building services within renewable energy as competition. We look at what they are doing and I expect they are doing the same. As we are moving forward to become the market leader I would expect them to follow us rather than the other way around.
Interesting – thanks for sharing! On another note...We heard you're creating your own wine?!?
Well, yes, I am passionate about wine. My family is developing a vineyard and I have been making wine for a long time. Following the process through winter to autumn, growing the grapes, picking, and finally making the wine is a process I love. I also like that there are no shortcuts in the process of making good wine, and when that day will come when you pour that wine into a glass and drink it together with friends and good food. It is magic.