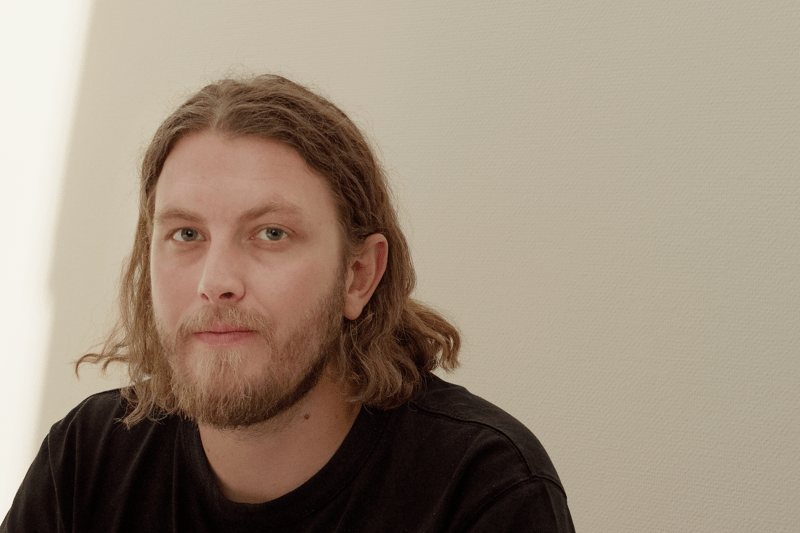 Filip- Product Owner
I wouldn't describe myself as a tree hugger, I do try to contribute on a daily basis such as bringing my recyclable tote bag when grocery shopping, having a green energy subscription (of course) but, I do miss the plastics straws. But, not with the combo of wines!
Filip Therén, one of our true Power Shifters who has done a fantastic journey here at Svea Solar and truly rock his role as Product Owner today. And why has he stayed for so long you may ask: It became quite an easy choice for me to be a part of "when green energy will just be energy"

Tell us a bit about you and your role at Svea Solar?
I work as a Product Owner for the Svea Solar App, taking the lead in delivering the best digital solar solution for our customers together with the product and development team! I see my role as making complex things easy for everyone having our products while staying anchored to Svea Solars strategy and vision. On a personal note, I'm constantly on a hunt to find bottles of minimal intervention wines, it's like pokémon, gotta catch 'em all. I've had the luck on trying a few of Eriks wines - they are really good.
How is it like to work at Svea Solar?
Svea is moving fast and everyone in the company knows that we need to do so. With that said I think I would describe it as warm and familiar where the focus is teamwork, and prioritisation while also having fun. It goes well with some of our cultural values, do it together, eyes on the prize and create good vibes to name a few. Another thing I think that is creating a great atmosphere at Svea Solar is that we are all sitting within one office now, which I think is great. The calendar gets freed up since I can do ad hoc questions with other departments while also getting to know the business more.
How does your team look like?
I'm a part of the product team, together with my colleagues, we each own a category of the product portfolio. Since I'm responsible for one of our digital products. I also work closely with the software team which exists of many different talents, e.g Technical project leads, QA team, UX team, and of course all the developers.
What's the biggest challenge for your team?
Trying to be the visionaries in an industry where the product has not only been a commodity for our customers, but, also the industry itself has been quite slow and boring. It requires a lot of problem solving and willingness. Which is also what why I love what we are doing, being able to create a recipe that will help our planet, while also providing a lot of benefits for the customer.
What kind of problems are getting solved by your act as Product Owner?
Since we striving to have a full-service solution where all of our products are integrated with the app there are many problems that we are picking our brains to solve. One could be how can we combine a different kind of products to the customer, so they will become more efficient with their energy spend which also reduces their bill. While, another one could be business-oriented, scaling down un-efficient operational work by digitalising it so we can be leaner. However, I believe it all comes down to how we can maximise our customers' satisfaction by providing customer-orientated solutions that make a difference for our customers and is not just another app on your phone.
Why did you choose to join Svea Solar?
When I joined Svea Solar I started in the marketing team, since there was no product team at that time. I had a meeting with the previous CMO/CTO, Nolan who presented where the business were going and how digitalisation were a big part of it. Seeing other industries such as finance becoming digitalised, it became clear to me that I wanted to join that journey. As final words, he said "either you sit on the fence and watch which way the wind is blowing or you join the journey on fixing our planet" It became quite an easy choice for me to be a part of "when green energy will just be energy"