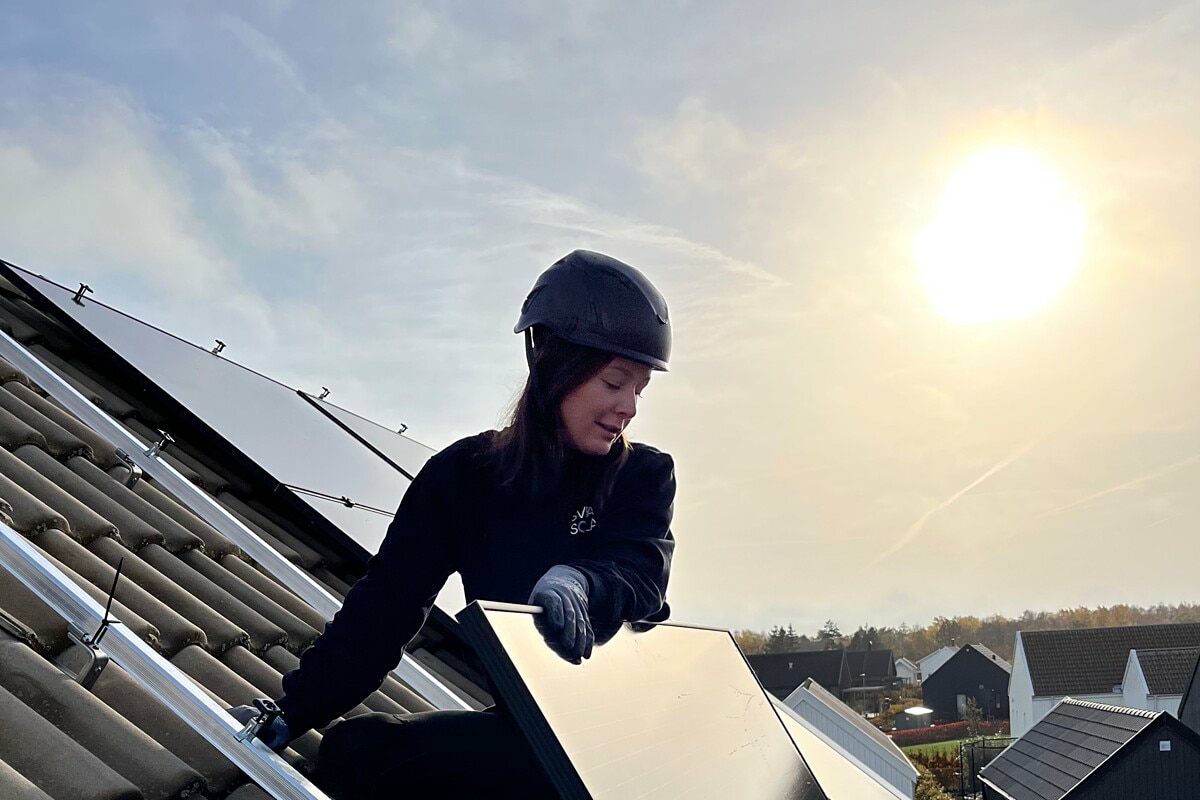 Mathilda, Team Lead (Installation)
Can you tell us about yourself and your role at Svea Solar?
My name is Mathilda, I am 27 years old and live in Varberg with my partner. I started working at Svea almost 4 years ago as an installer and now I've become a Team Lead in a team of 2.
I was involved when the installation hub in Varberg started up, and it has been extra exciting to develop and grow together in our small group even though Svea in itself a large company.
How does a workday normally look like for you?
A typical day looks like this, Julia (my colleague) and I meet at the hub and start by cleaning out the car from the previous day. Then we pack for the project and drive towards the customer. On the way to the site, we always plan what the day will look like in the car, so we are as best prepared as possible when we arrive. Once on site, I start to go through with the customer how we work, where the inverter will be placed, how the cables should go, double check the layout, etc., etc. while Julia starts to carry out the scaffolding parts. We build up the scaffolding and measure the roof together, then we split up so one works with the cables and one works on the roof and then meet up when it's time to install the panels. When the panels are in place, we measure the loop and then we tear down the scaffolding and go home, after a review with the customer!
What do you most enjoy with your work?
What I like most about working at Svea is that I get along so well with my colleagues! In my work team, we are two girls, which is very funny as it is not so common. It is highly appreciated by the customers, who usually react positively and somewhat surprisingly. My colleague and I are quite like-minded, which in itself makes the job more enjoyable. We like to set milestones for the day! We see writing lists that we then check off as motivating! Then I also like that you get to work outdoors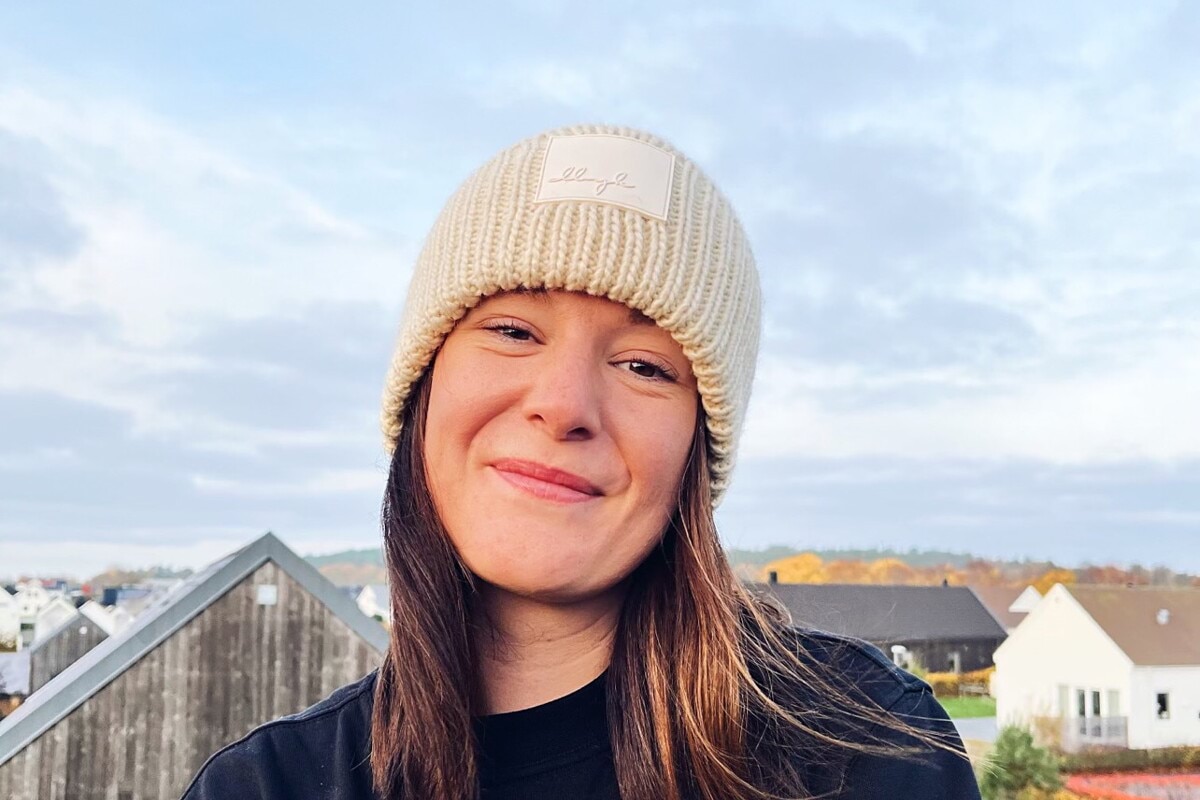 What did you do before you started working here?

Before I started at Svea, I worked as a waitress and restaurant manager at two different restaurants in Varberg. I was there for almost 10 years (summer and weekends during school and full-time after graduation)
How did you end up at Svea Solar?
I enjoyed myself very much as a waitress and met some of my closest friends during those years, but since the restaurant business almost only means evenings and weekends and I met my partner who I wanted to spend time with, I felt it was time to try something new. I was asked if I was interested when it started up in Varberg and as I always liked to work practically, I chose to jump on the train and I have not regretted it!
Do you mind telling us something about yourself that we wouldn't expect?
Hard question! It's almost up to others to answer, but what often makes people react is when I tell them that I work as a solar cell installer. "But you don't climb roofs, do you?" "-well, that's exactly what I do!" It's fun to contribute as a girl in this industry and also in a work team only with girls!
And last question... what are your plans for the winter?
No grand plans. Will probably be mostly cozy with friends and family this winter. Maybe a spontaneous trip if the passport arrives in time!