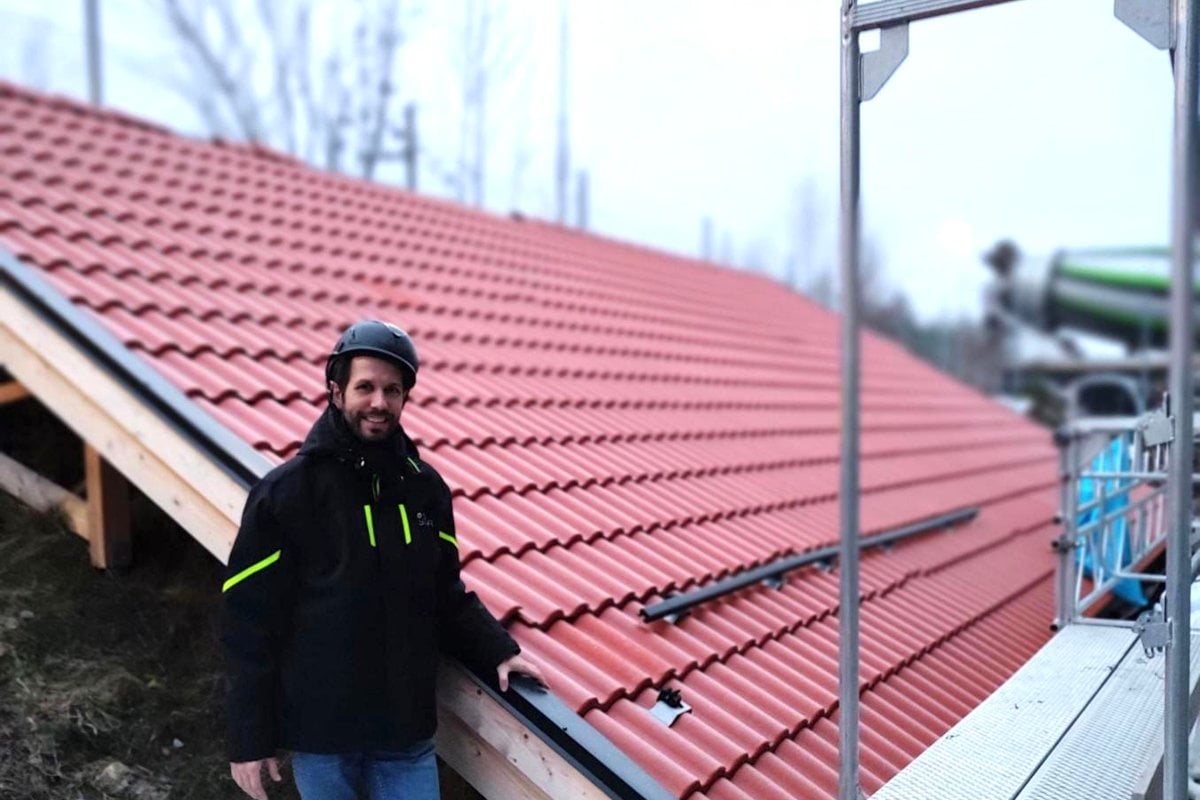 Niklas Jonsson - Area Manager
Tell us about yourself and your role at Svea Solar?
My name is Niklas Jonsson and I work as an Area Manager in Stockholm South. I originally come from Södertälje, studied in Gothenburg and have a master's in Quality and Operations Management.
In my role, I focus on safety, work environment, productivity and quality for all installation teams and electricians who works in the Stockholm South, which install all the solar panels withing southern Stockholm, most of Södermanland and Gotland as well.
How does a normal day at work look like?
For my part, I get to work at 7:30. Goes through the inbox, start the personnel planning, project planning and of course the morning meetings with the teams. Then I and my deputy hub manager act on what comes up during the meetings, creating the right conditions for the teams.
What we are also doing in Stockholm's South is what we call Hub 2.0. It may sound more revolutionary than it really is, but broadly it is about setting a blueprint for how to run a area. We mix the best practice from the teams within Sweden with what the OPEX standars and best practices. In that way, we set the standard for how Svea Solar's hubs should work going forward!
What do you enjoy the most with your work?
The absolute most fun is working with the teams, being on site and seeing the work we do. To hear how things are going, how they think, see if you can come up with suggestions for improvement. To be where it happens. There is also the luxury that no day is the same as the other, something happens all the time, everything from replanning due to illness or it may be a complicated project, or something is requested from the head office. It is possible to plan to some extent, but something new always happens.
What did you do before starting at Svea Solar?
Before I started at Svea Solar, I worked at Scania where I was for 8 years and had a slightly different role. The last role I had there, I was a group manager for a production engineering group, where the focus was on safety, optimization and quality in order to support the machining production..
Why did you choose to join Svea Solar?
I had been at Scania for a long time, felt it was time to try something new. The solar industry is a very exciting industry. I am aware of the climate changes and what needs to be done, and I want to do my part in saving the world. Then it's also fun with installation and getting a good workflow!
Could you tell us something about you that we wouldn't expect?
Difficult question, maybe it would be that I play beach volleyball? It may not be so common in Sweden, but that's something I really enjoy and I compete in it but not at a high level. But it is something that no one could expect.