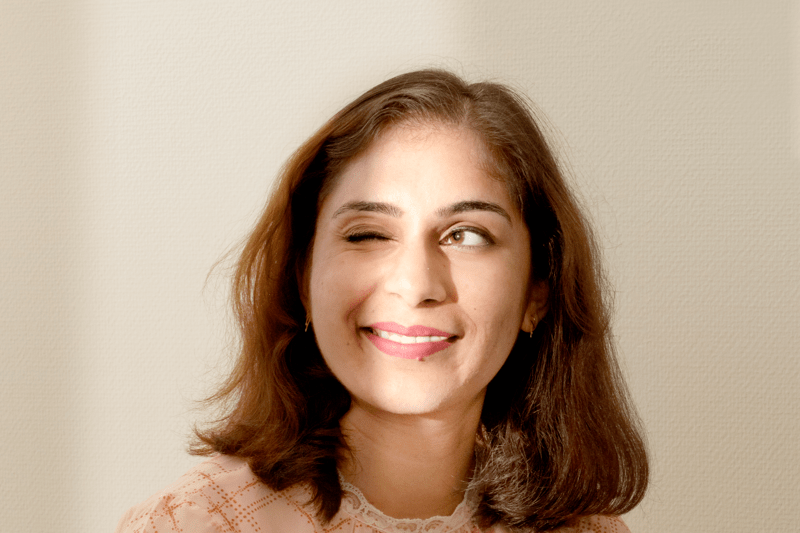 Priyam - Technical Project Leader
I joined Svea Solar at the start of 2022 and started my position as technical project lead of the Platform team. I am based in Stockholm and live with my husband and 2-year-old kid. I love painting and sketching and cooking various dishes for my toddler.

The key take aways from this interview with Priyam is: leadership, diversity and remote work. Keep on reading and see if you agree.
Tell us a bit about you and your role at Svea Solar?
Talking about my role at Svea - it is both diverse and inclusive, I must set development timelines and release plans and collaborate across teams (Sales, Product, Design etc.) to work towards achieving common goals. The best part, I feel is the independence one gets here to think and act, it helps me a lot in my role.
How is it like to work at Svea Solar?
Working at Svea Solar is super fun. It is challenging and at the same time it is exciting and enjoyable.
We had the work from office week in the mid of June and it was such a pleasure to meet my colleagues in real life.
Another aspect that I like most is that my managers and their managers are so easily reachable and there is no, you know, associate-boss kind of thing. The management is very transparent, and you will find guidance at every step if you struggle to climb. It helps a person to evolve in his/her role.
Svea also offers flexible working culture, we work mostly remote and meetup once every month. Personally, I am trying to be in the office at least one day every week. It helps me to focus better.
How does your team look like?
I have a great team of smart, talented, and friendly people who are working with a lot of vigour and endurance every day to help the company achieve its goal of "power shift". It will not be wrong to say 'Unity in Diversity' is the apt phrase for my team - people are working from Serbia, Netherlands, Albania, Italy, Tunisia and of course Sweden! It is a mix of culture, but we all connect very well. We have our virtual coffee breaks often :)
What's the biggest challenge for your team?
I think the biggest challenge currently is to build a strong team who is equipped in every way possible to meet its goals. As you know, Svea is expanding exponentially! There are many new people in my team as well, so for me it is important that the team has solid understanding of what, why, and where. I give a lot of emphasis on knowledge transfers and smooth onboarding.
What problems do you get the chance to solve in your work?
I feel that the best way to deal with any problem is to meet them head-on. We work on solving real time problems related to energy and solar. Customer satisfaction is always our top priority. We are the backend team, and we interact with Svea Solar App and Site.
Why did you choose to join Svea Solar?
Well, I have always believed in conserving energy and sustainable living. When I was offered this job, I was excited to be a part of such initiative. I love my position and the roles and responsibilities it carries with it. I see a bright future for everyone who is engaged with Svea Solar.
And Svea's recruitment process was very efficient and quick. The entire process was online and so smooth. I could feel a connect with the company, its values, and my role from the very beginning.