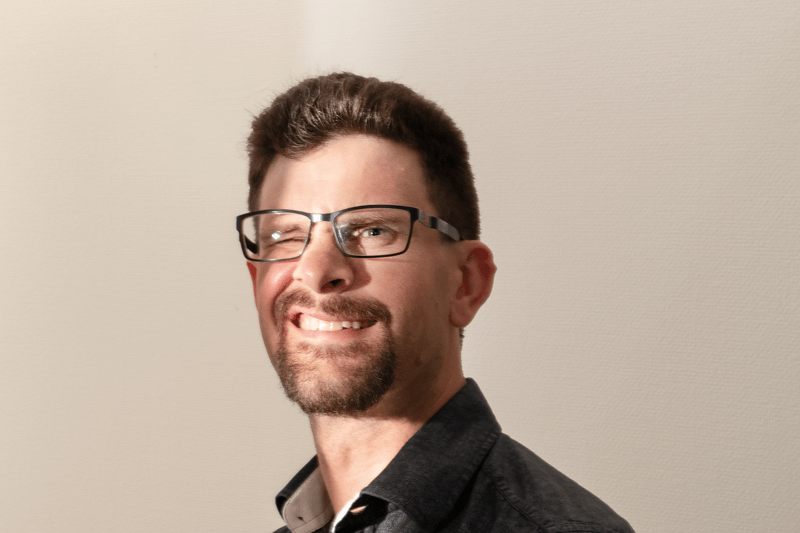 Albin - Software Architect
Albin Sunnanbo joined our forces during spring 2022. He's one of our architects with a background within c# and .NET. He describes his jobself and tasks as: saving the world at Svea Solar, doing architect stuff and getting things done. We asked Albin more about his life in the Virtual Power Plant team to provide you all with a better insight in the life #behindthegrid
-How is it like to work at Svea Solar?
First of all, the atmosphere at work is full of energy! It's exciting to work in a growing organization, things are moving in a good pace and there is a steady stream of new challenges to solve.
I like the remote work option. It's flexible and fits my private life with kids and activities to be able to choose when to work from office and from home. I work some days from home and focus on complex tasks and some days at the office enjoying the buzz.
Being a quite small IT department the work at Svea Solar gives you close and personal interaction with all parts of the organization. It's easy to meet persons in other areas and solve common problems without much bureaucracy.
You meet lots of people with passion, not only about their specific job role, but also for solving one of the greatest challenges on this planet right now.
-How does your team look like?
My team is full of developers, we're still growing a bit but we're almost at the target of about eight developers. To me that is an ideal team size, enough people to get momentum, few enough to be in direct contact with the whole team, minimizing management and communication overhead.
We're all .NET centric developers but coming from different backgrounds we all have a few extra skills in different areas that complement each other to build a strong and competent team.
-What's the biggest challenge for your team?
Since we're a quite new team building a new product, the biggest challenge is figuring out what to build and how. At the same time balancing between time to market and long-term ability to evolve.
Handling a huge number of connected devices is of course a challenge, but we have a modern scalable architecture, and we already have a good plan on how to handle both current and future loads.
-What problems do you get the chance to solve in your work?
It's really quite simple to be an architect. It boils down to solving What, Why and How we build stuff.
Oh, well, and then there are all the details
-Why did you choose to join Svea Solar?
The first reason I got interested in Svea Solar was the opportunity to contribute to a more sustainable planet at large scale. You can only do so much by minimizing your own footprint, working at Svea Solar is a chance to help reduce the footprint for millions in Europe.
I've done some energy optimization at home on my own during the last few years. The work at Svea Solar is similar to things I do for fun, just that the scale is larger, you have more resources and the impact is enormous. I enjoy the philosophy of optimizing the physical world with computers. Collecting information, analysing, optimizing and adjusting. By applying smart thinking, you can get more value out of existing physical equipment.
Coming from a consultancy firm it's fun to work on product firm where the business you develop for is your own and the result of the work affects your own organization, not someone else's.
I'd like to work in an evolving organization. As the organization grows I will be challenged by new projects and solving different kinds of problems. I want my role to change and evolve over time, doing the same thing year after year is not my thing.
Svea Solar has the ambition to be a leader and who doesn't want to play in the winning team?